With Valentine's Day soon approaching love is in the air already. Everybody seems to be busy all of a sudden finding out ways to please their Valentine. So, do you have a plan already? Oh! Please don't tell us that it will be the same old movie plan followed by a candle light dinner? Yawn! We are bored already with those primitive ideas. Let us rather offer you some Unique Valentine's Day Dating Ideas to Re-Ignite your Love. Let's see how..
Make a Scrapbook
Nothing can beat the emotions related to the time that you have spent with your beloved. Gather all the photos of the moments when you were together, gift wrappers or flowers, and stick them all in order in a scrapbook. Tag them all with your own comments and surprise him this Valentine's Day with this unconventional gift.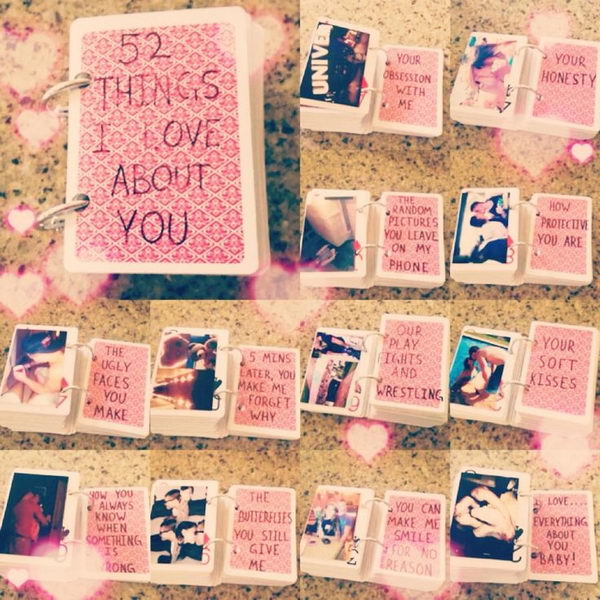 Take a City Tour
Plan a day out with your love within the city to the places you have been together and that are now memorable. Visit the first restaurant you've been together, the first spot where you kissed each other or to your most favorite place where you love to be together still. There can be nothing more romantic and fulfilling than re-visiting the places that mark togetherness.
Make it Exciting
Do all that you have never done this 14th Feb and take your love by surprise. Take your beloved on a long drive, an adventure trip like, bungee jumping, cook up a meal (especially, if you are the guy) or simply dress in their favorite apparel (even if you hate it) and make it memorable for them.
Pen What You Think
As a relationship grows old, we tend to forget appreciating each other and rather talk about the shortcomings. The excitement is lost over the years and it gets mundane. Re-kindle the hidden feelings by writing all that you find good in him/her in a diary or better still make a book of it with a nice cover and gift it to your beloved. Pen down why you fell in love, what attracts you to your beloved, thank them for all that they did for you and what can make the relationship even better. You will love the gratitude on their face and the feeling that it ignites.
Bill of Love
Re-ignite the passion in your love by writing down the small intimate things that he/she does or did that seduces you. It can be a simple touch on your hand, caressing your neck, a kiss or simply a close hug. Make small bills of all that you can think of and fill a small red pouch with these bills. Ask your beloved or spouse to pick up each bill and do what exactly what is mentioned in them. We bet you will never forget the V-Day spent with him with this idea.
On a Budget
Expressing love need not be lavish; you can even have a good time with the simplest approach. Shop online for Valentine's decorations like, assorted love balloons, flash cubes or LED items and deck up your private space using these along with scented candles. Play your favorite romantic song and enchant your beloved with a space full of love.
Every day is Valentine's Day
For those who do not believe in celebrating love only on the Valentine's Day or those who cannot make it on the day itself, celebrating it the next day can be even more exciting. Infact, the crowded restaurants can be a turn off too on the V-Day. So, a dinner date or any other plan on the 15th can be really relaxing for both of you. And, what about rather surprising your date on the 15th instead of 14th? He/she may love it too!
So, re-ignite your passion with these super cool ideas and let us know if you got any other ideas that you tried this Valentine's Day.
Trending Posts
How to deal with negative emotions!